Celebrity Crushes Are Real, Not A Fantasy, Trust Us!
We all have been there and still now are. Every one of us either imagined getting into Shah Rukh Khan's arms or plunging into Mostly Sane's dimples; dreamt of matching dance steps with Nora Fatehi or getting lost in the eyes of Sai Pallavi at some point in our lives.
Of course, I am talking about the National Crushes of India!!! DUHHHH.
India has so many jaw-dropping personalities who became the National Crush overnight and fans here wonder – How on earth they made this happen!!!!! So let's get straight to the point, and check out who are these TEMPTING HOOMANS over whom the whole nation is drooling!
Also, our list is gender-neutral, so nobody has to worry at all. PEACE? ✌️
Let's find out who is the National Crush of India.
15 National Crush of India In 2023
India has so many jaw-dropping personalities who became the National Crush overnight and fans here wonder – How on earth they made this happen!!!!! So let's get straight to the point, and check out who are these TEMPTING HOOMANS over whom the whole nation is drooling!
Also, our list is gender-neutral, so nobody has to worry at all. PEACE? ✌️
Let's find out who is the National Crush of India
The Dil Bechara actress Sanjana is simply the "girl next door," and she loves to live in the moment. Earlier in 2020, she grabbed "The Top Breakout Star of Indian Streaming Films and Web Series" by none other than IMDB. However, pretty before her Bollywood debut, she took over the internet with her "naive" looks (which we're sure she isn't) and earned the title, National Crush of India.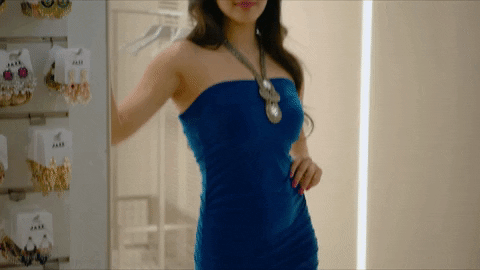 "A leaf out of #DabbooRatnaniCalendar!" – None of us can forget the memes that flooded the internet after the viral 'leafy-snap" of Advani. Hope you all remember the good old days! (😉). This pretty national crush of India, after a cryptic post on Instagram, is coming up with a stupefying year-end gift, Govinda Naam Mera – streaming on Hotstar from 16th December 2022. Hey, don't miss it.
Despite all the recent controversies (let's forget those for a couple of minutes), Telegu Star, Vijay Devarakonda is now the talk of the town for literally a lot of GOOD reasons. From almost quitting acting to owning a clothing brand on one hand while his super confidential secret message to Sara Ali Khan after her dating proposal on the other – the Liger Star is a hot potato now. Pssssssst! The rowdy national crush of India is rumored to be dating "Pushpa," aka Rashmika Mandanna. But you know, as soon the words were on the street, both of them denied such hearsay.
"Jane Kaisi Bandhi Tune Aankhiyon Ki Dor, Mann Mera Khicha Chala Aaya Teri Ore!" ❤️
Every word of this phenomenal song reminds us of the gorgeous female vocalist – Momina Musteshan. This Pakistani Singer every time blows out the minds of many Hindustani fans with an adorable smile and mesmerizing voice. Indeed she is a National Crush Of India and netizens just love to recognize her with this title.
A new Indian crush has recently joined the 'Crush Of India' club. She is none other than one of the most spectacular South Indian stars, Sai Pallavi. Fans simply adore her because of her versatility in whatever roles she plays. Pallavi often comes up on the big screen with her 'Imperfectly Perfect' look and that's exactly why she grabs headlines and netizens' attention simultaneously. This Tollywood diva has put a lot of work into her profession to get where she is, first as a dancer and then becoming a leading actor.
Mandhana became an overnight national sensation after scoring India's quickest fifty in a Women's Twenty International match. When her photos began circulating on social media, this left-handed, breathtaking, gorgeous cricketer drove people of all ages crazy with her magical smile. When Team Femina asked Smriti about her beauty secret, she replied with a gentle smile, "Less is More."
Fans call National Crush, Rohit Saraf, 'The Noah Centineo Of India' because these days, he is truly Gen-Z's Arbiter Of Style. One quick peep at his social media and you can tell how sharp his sense of style is. The 'Mismatched' actor has always been the icon for contemporary Indian designs and is now the 'Sweetheart' of so many lovely ladies.
Wooooh, who's always up to making some sensual moves? Who is National Crush of India as a dancing star? Your girl – Nora Fatehi!!!!! Leaving aside dancing (Come on, she is known for that), the Moroccan beauty never disappoints her fandom when it comes to style. She picks out clothing that flatters her curvy figure the best. And it's clear that she loves strapless gowns which is also one of the latest fashion trends. Also, the way she speaks Hindi – that's the cutest thing about her. 🥰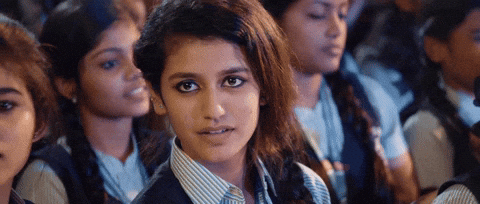 Priya Prakash Varrier's fast ascent to popularity was an improbable tale of instant success when a video of her blushing and winking went viral. Before this song from the Malayalam film 'Oru Adaar Love' became viral, not many people were aware of who she was. Guess what, the Bollywood directors have already approached this National Crush with movie offers but she is yet to decide.
Disha Patani's adorable and vivacious character in her debut movie MS Dhoni: The Untold Story stole millions of fans' hearts. She keeps making her followers envy her super hot and fit bikini body by frequently sharing stunning photos on her social handles. To be really honest, Patani is simply the whole package – known for acting, dancing, modeling, and also being a fitness freak. What else is needed to become an Indian Crush!!!!
Who on earth doesn't know the "Dumdum Army" Leader – Prajakta Koli!!! Raise your hand, anybody!!! Well, I see none. That's pretty obvious bruh – I mean it's The Mostly Sane.
She is the current favorite content creator of uncountable youngsters and that being said she has more than 5 million subscribers on her channel. It is fair to argue that this bubbly 'neighbor girl' is the largest Youtube celebrity right now. Starting from fitness and skin-care videos to her travel stories and cutest moody snaps, she has got everything covered in her YouTube Channel. Also, Prajakta recently got the coolest official website for Mostly Sane.
The 'not your Dream Darling Girl but Bossy Queen of Bollywood', Deepika Padukone, earned the title 'National Crush of India' much before this hype even started. The Pathaan star has been experimenting with so many versatile roles since her spectacular Bollywood debut, capturing headlines and cover pages of so many National and International magazines. Whether you know about it or not, our 'Piku' became a spectacular international crush as well five years back after sharing the screen with Vin Diesel in her Hollywood debut, XXX: Return of Xander Cage.
It's undeniable that Aishwarya Rai Bachchan is every 90's kids' first and hugest crush – Hands Down!!! While many a girl who grew up in the early 90s watching Bollywood films aspired to become Madhuri Dixit, not much later they wanted to look like her. Although the females looked up to her (the Miss World winner's attractiveness), the boys, even in their early puberty, knew the kind of person they'd want in their life. But the simple fact that none of us even flinched when we watched the 'Now-Mother-Of-One' in Karan Johar's Ae Dil Hai Mushkil demonstrates that this generation will always be enamored with Aishwarya. 🥰
And here is the king, the Badshah of Bollywood, 'Pathan' actor Shah Rukh Khan. Who is the National Crush of India even at the age of 57 years? None other than SRK.!!! Leave aside the National Crush, he is a Celebrity International Crush too. From Leonardo DiCaprio To Zayn Malik, from Tom Hanks to Christiano Ronaldo, he is adored by top-notch international figures worldwide. Well here is a 'Shot of Truth' – Shah Rukh's celebrity goes beyond box office results; he doesn't need a Rs 300 crore hit to win the hearts of his followers. Starting from 'Circus,' his first TV serial to his latest upcoming blockbuster, 'Pathan,' he has strongly maintained an evergreen aura. '
After her song, Sami Sami from Pushpa became popular online, South actress Rashmika Mandanna rose to fame. Millions of fans recreated her hook steps on Instagram, turning her dances into a nationwide sensation. Currently, she is the top National Crush of India Female and focuses on only her career. Yeah, she is AMBITIOUS and WORKAHOLIC, true that.
On top of acting, Mandanna enjoys showcasing her many different styles on Instagram. She has a distinctive sense of style and is never afraid to try new things with her attire. Her pictures provide evidence that she can pull off both contemporary and ethnic appearances flawlessly and turn heads. 😍
A Wrap With A Clap For Each National Crush!
Forget about the National Crush of India 2022, because we have come up with this absolutely one-of-a-kind list of Indian Crush. The bottom line is that it takes a lot to become the National Star of India – much more from glamour and fitness. Many endless struggles and untold stories remain behind the curtain while fans only get to see what allures them.
Do not forget to let us know what you think about our National Crush of India in the comment section! Stay tuned with us.