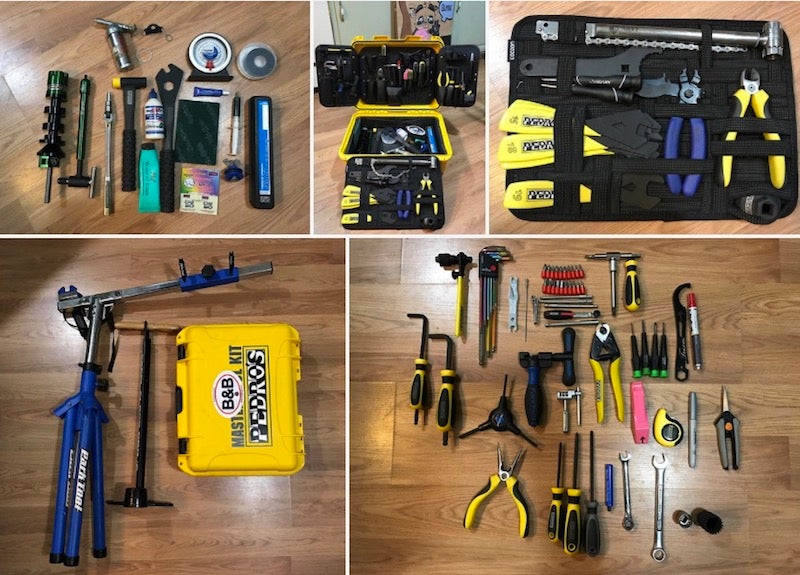 Sometimes the best bag for a job is a box. Case in point, reader Kevin Marriner's mobile bicycle repair tool kit that he uses as a race mechanic.
The box and tool set is a Pedro's Box. Inside are several Grid-Its and other organizational tools. This is an intense list of supplies and most of the tools are part of the Pedro's set. Marriner also sent in several shots, so head over to our Show and Tell page for a closer look at each part. Either way, here's what's inside:
If you have a great go bag with a useful organization scheme and great features, let us know! You can share your bag by posting it to your personal Kinja blog using the tag featured bag or adding it to our Lifehacker Go Bag Show and Tell Flickr pool. Photos must be at least at least 800×450. Please include information about your bag, what you put in it, and any relevant details about how you made it awesome. If yours catches our eye, we might just feature it!
Inside the box | Flickr